Veterinary Oncology in Clemmons
Animal Hospital of Clemmons provides veterinary oncology for cats and dogs with cancer, and support for the people who love them.
Cancer Care for Cats & Dogs
Oncology is the study and treatment of cancer; veterinary oncology is the study and treatment of cancer in dogs, cats and other exotic and domestic animals.
Just like in humans, there is a wide variety of different types of cancer that can affect companion animals.
Our team will diagnose the type of cancer, and then provide treatment depending on the prognosis and the anticipated response to the treatment used.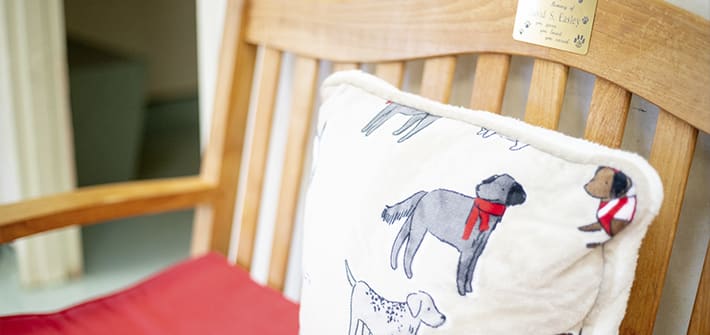 Treating Cancer in Dogs & Cats
With modern science and technology, more treatment and therapy options are available than ever before for treating cancer in animals. At Animal Hospital of Clemmons, our main goal in cancer treatment is twofold: prolonging our patients' lives, and providing a good quality of life.
We will always make our very best recommendations for your pet's treatment, but we respect the fact that the ultimate decisions belong to our clients, who always know their pets' needs and lifestyles best.
We know that our clients and their pets are unique individuals, so we make every effort to serve their individual needs and circumstances.
Treatment Options
At Animal Hospital of Clemmons, our cancer treatment approach can include a combination surgery, radiation therapy, chemotherapy, and immunotherapy.
The type of treatments we use and our approach to care will depend on our predictions of the best possible outcomes, and our clients' intimate knowledge of their pets' needs and personalities.
"Very caring and compassionate! They understood that I was worried about my furbaby and did their best to put my mind at ease. I recommend this veterinary clinic to everyone."
Common Animal Cancers
The following types of cancer are those that we see most often at our clinic:
Nasal tumor
Oral tumor
Feline Injection site Sarcoma
Feline Lymphoma
Feline Mast Cell Tumor
Feline Oral Squamous Cell Carcinoma
Canine Lymphoma
Canine Osteosarcoma
Canine Mast cell tumor
Canine Hemangiosarcoma
Canine Histiocytic Sarcoma
Anal sac adenocarcinoma
Canine Mammary gland tumor