Dr. Amy Pugh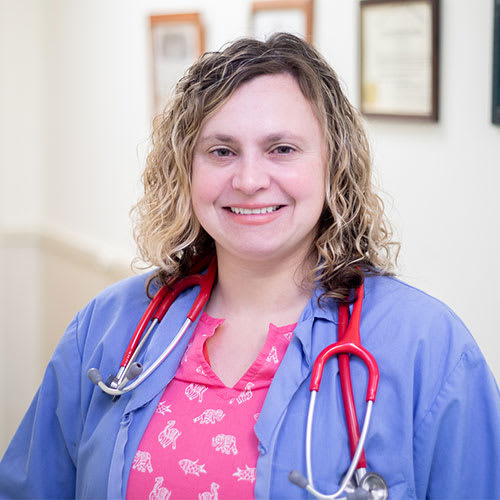 About Dr. Pugh
Bowling Green State University B.S. Biology, 2000
Bowling Green State University M.S. Biology, 2004
Ohio State University DVM, 2008
Dr. Pugh has worked at Animal Hospital of Clemmons since the summer of 2008. She shares her home with 3 dogs and 2 cats.  She is well-traveled and likes visiting impoverished nations. 
She hopes to provide medical care to less fortunate animals in other countries and educate the individuals there on the prevention of zoonotic disease. She has also recently started volunteering with a wildlife rehab and enjoys taking care of the baby wildlife. Her favorite part of veterinary medicine is internal medicine.
Fun Facts About Dr. Pugh: Enjoys white water rafting. Loves to hike. Loves to paint. Favorite movie is The Goonies. Favorite food is Japanese food.