Dr. Kay Long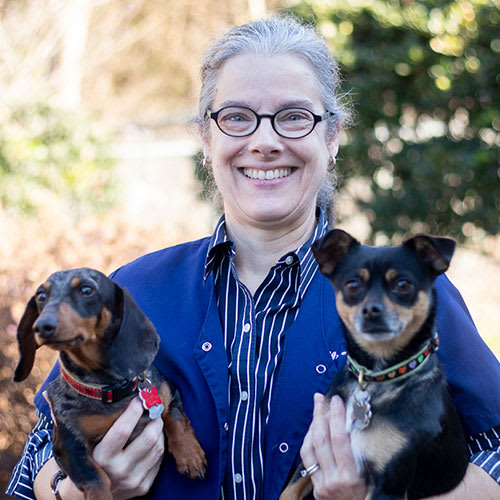 About Dr. Long
UNC Greensboro B.S. Exercise Science 1990
N.C. State College of Veterinary Medicine DVM 2002
Dr. Long is a Connecticut native but has lived in North Carolina for many years. She has worked at AHC for 16 years and has brought so much to our practice including acupuncture.
She and her husband, Charles, share their home with many "Longdogs" – 4 dachshunds and 1 terrier mix, as well as a cat.
Fun Facts About Dr. Long: Enjoys gardening. Enjoys hiking and cross country running. Mystery/suspense novels are her favorite. She and her husband are working on visiting all of the National Seashores and National Parks.