Dr. Molly Douglass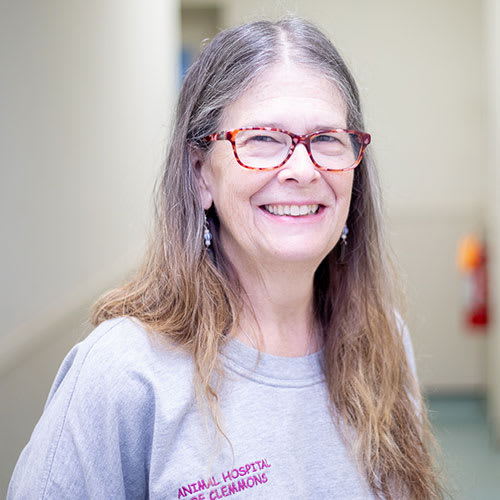 About Dr. Douglass
University of Virginia B.S. Biology, 1976
University Of Georgia DVM, 1981
Dr. Douglass has a French Bulldog and three cats. Her husband is a brilliant man named Michael.  She has raised two adult children, John and Maggie and now has a new grandson, Teddy. 
John graduated from UNC Chapel Hill and is working in Washington, DC.  Maggie is a graduate of Appalachian State University and is now living in Texas. Dr. Douglass says that her favorite part of her job is logistics and managing cases.
Fun Facts About Dr. Douglass: Very involved in her church. Volunteers at the local food bank. Loves to travel. Favorite food is seafood. Is an Outlander fanactic.